Top Data Quality,
Operational Visibility
Customizable
In All Business Sectors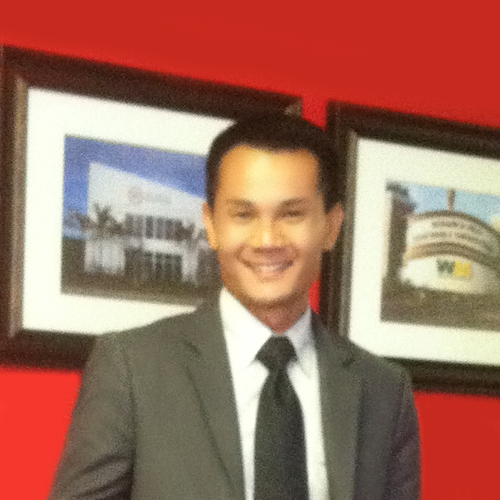 President's Message
Datapoint Interactive is proud to partner with Shoreline Education to present a new and comprehensive line of services designed to leverage decades of educational and operational experience for you and your company. We keenly understand the proprietary and traditional college/university landscape and have tailored our services to help you navigate and flourish during this period. It is a tenuous time but rife with opportunity for those that pilot and partner effectively.
James Martin and James E. Samels from Higheredjobs.com outline the landscape and hastening trend and strength of educational partnerships.
American colleges and universities are partnering, merging, and closing at rates higher than at any time in the past fifty years. More and more institutions are choosing to join forces rather than risk standing alone, and for those who do not choose a partner, the future may be grim indeed, as the conversations that follow detail. Click here to read more >
Sales, Marketing, Consulting and Operations Solutions That Focus On One Goal: Results And Your Success!
At Datapoint Interactive we specialize in making sense of the mountain of data that your Marketing and Business Operations strategies generate every day. Our data-driven, metrics-focused approach allows us to extract key insights from data that appears indecipherable to others, giving you the knowledge you need to work effectively.
As a full-service business consulting firm, we provide clients peace of mind by offering a seamless integration of marketing solutions that focus on the same goal: Your Success. Our collaborative process and all-inclusive deliverables are designed to grow top-line revenue and increase market share.
We look forward to sharing our creative ideas and strategies with your team.
Our Business Model Is To Get Results. No Matter What We Do.
Consulting Services Shoreline Education

Partnerships
The organizations that best partner in the coming decade will dominate the educational space. Allow us to make some key introductions. Leverage the operational and enrollment strengths of for-profit school groups by partnering with traditional universities. Explore the possibility of delivering programs to non-educational customers such as healthcare organizations
If you are thinking about selling your business or partnering with another to leverage economies of scale and/or service verticals, contact us! We can help you kick the tires by providing current market trend analysis and introduce you to potential partners that make sense for your business or position on the business life cycle.
Market trend analysis
Valuation services
Introductions to potential investors and buyers
Full and comprehensive financial, compliance and operational due diligence services
Operations
Shoreline can provide campus specific or strategic, organization-wide operational assessment and implementation in and across all functional areas of your organization.
Cash Flow – we can help you manage cash flow by providing detailed systems analysis and if warranted, link you to lenders and potential investors to keep your organization liquid.
Interim C-Level positions for both traditional and for-profit colleges and universities
Financial aid
Registration
Academics – retention, faculty management, curriculum development, market and program sensitivity analysis
Career Services – third party verification service
Compliance
We provide detailed DOE Program Review preparation and response consulting.
We also provide accreditation compliance assessment and visit preparation.
We at Shoreline have partnered with Datapoint Interactive so that we may offer a suite of services that pertinently aligns with the needs of the market. It has been a difficult period for many in Education but the opportunities abound for those prepared strategically, organizationally and with strong partners.
Call Center Services
DataPoint Interactive Call Center is a leading provider of regulatory compliant on-site Student Admissions and Retention Support services exclusively for the post-secondary higher education industry. Our Mission is to partner with educational institutions and deliver a suite of services that:
✓ Increase student enrollment and revenue growth
✓ Decrease lead and recruitment expenses, especially cost per enrollment and cost per starts
✓ Reduce regulatory risk – stay in compliance and positively increase outcomes
Our clients gain the competitive advantage they need to meet these objectives in the higher education industry.
Web Design & Development
We understand the importance of all the different elements of web design, from rapidly changing code to the right look and feel – our design team focuses on innovative web design that supports your business.
Online Marketing
Datapoint Interactive will help you develop an online marketing plan that works with your budget and generates a return on investment. We help our clients create a powerful impression online using the latest technology and strategies in branding, copywriting, and online reputation.
SEO & SEM
Strategy focuses on Keyword Research, Website Optimization, and Strategic internal linking engaging Google Webmaster Tools and Google Analytics to show and evaluate progress.
Social Media
The foundation of our Social Media strategy is based on four essential pillars: Communication, Collaboration, Education, and Entertainment. We establish a unique voice and presence that we carry through to all of your social media channels, allowing us to create a digital extension of your brand.
Graphic Design
We work with your "brand" image and guidelines to be consistent with your current marketing voice. Our goal is to enhance your brand and send a cohesive marketing message and experience to your customer.
Printing Services
&
Promotional Products

Our wide variety of printing capabilities includes large format printing, offset printing and digital printing. Create personalized products, corporate gifts to generate brand awareness. We can handle the production of all your marketing collateral, big or small.
Email Marketing

We create monthly newsletters, special offers, invitations, and emails that deliver your message, help grow your business, and keep your customers updated.
Would you like to collaborate, start your new job here, or just want to say hi?